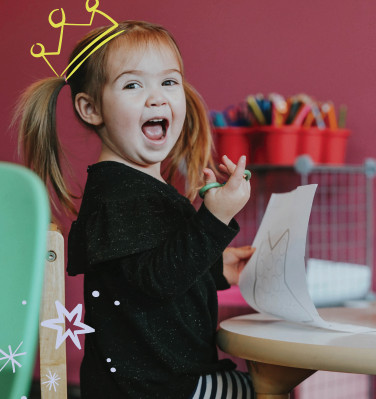 Passionate about kids? Perhaps you worked at a school, preschool or daycare setting are interested in exploring a new career in how you can continue working with children by providing a home-based learning environment from your home? Or, maybe you don't have professional experience working with children, but you have always loved spending time with little kids or have kids of your own and are looking for a more fulfilling career that allows you to strike a balance between work and family, earn income and also help your community during these times?
If that sounds like you, we would love to hear from you. Families in your community need you as they seek out small-group learning opportunities and child care. Provide home-based child care, preschool or a learning pod to a small group of children in your home, with MyVillage (www.myvillage.com) supporting you at every step. Get expert online support, for all your questions any time, expert guidance, tools and resources and a community of other home-based educators to grow and celebrate together. MyVillage, founded by two moms, is on a mission to harness the power of community to create exceptional care and learning for children.
We currently operate across the states of Colorado and Montana. MyVillage has also been recently featured in publications such Forbes, Fast Company, and Colorado Parent, to name a few.
What you'll do:
Provide home-based learning and/or child care to a group of children in your home as a MyVillage Educator and Partner
Have a career of impact, meaning and growth
Earn up to $66,000 per year*
About you:
Love working with, caring for and teaching young children
Energetic, professional and life-long learner
Desire continued professional development
Able to operate a safe, clean, professional learning environment for children out of your home
What you'll get from MyVillage:
Get up and running with 24/7 support from experts
Expert guidance, tools and resources - including licensing specialists in your state and ongoing training/support from childhood education experts
Insurance, professional photography, program website and other tools and resources to find families
Back-end business tools and resources to efficiently start and run your program/pod, billing, tax support, ongoing professional development
Lasting friendships with an amazing community of other like-minded home-based MyVillage educators growing and celebrating together
Requirements:
Reside in the state of Colorado
Provide home-based learning and/or child care to children in your home
Experience working with young children ages 0-10 preferred but not required
Clean and safe home environment
Note: This position is not based in our MyVillage office but would be a partner with MyVillage in providing in-home learning and/or child care from your home.

How to apply:
Click here to apply on our website and connect with the MyVillage team and learn more.
*Projection based on franchisee operating for 5 months in 2019, according to Item 19 in MyVillage Franchise Disclosure Document