QR Code Link to This Post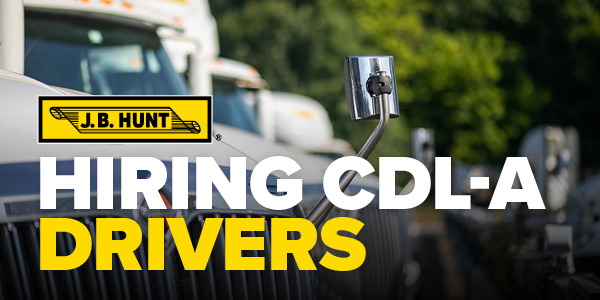 J.B. Hunt is home to America's best truck driving jobs. If you're ready to drive with a company that is comprised of great truck driving careers and appreciates your hard work, then call J.B. Hunt at 1-800-265-3982.
This semi-local dedicated position offers the following to class A drivers:
Average annual earnings projected at $58,000
Top earners average up to $72,000
$2,500 bonus available for a limited time
Consistent schedule, pay and time off
Dedicated deliveries to a single customer
Drivers are home weekly; two days off per week
Drivers will be home and additional 3-4 nights a week.
Complete your orientation online via our Direct to Work orientation program!
Benefit options and a company-matched 401k plan
6 months of experience needed. J.B. Hunt has a comprehensive benefit package that provides options for an individual or a family, including: medical, dental, prescription, life insurance plans, 401k plan with company-matched funds and more.
Our competitive pay, great benefits and home time were created for the best truck drivers in the industry. Take the first step to advancing your driving career with J.B. Hunt and receive guidance from one of our career placement specialists by calling 1-800-265-3982 or pre-qualifying online.